The new printer-integrated tablet POS PT100 has been awarded the prestigious iF DESIGN AWARD 2017 and this marks Bluebird's fifth consecutive year of recognition for its design excellence.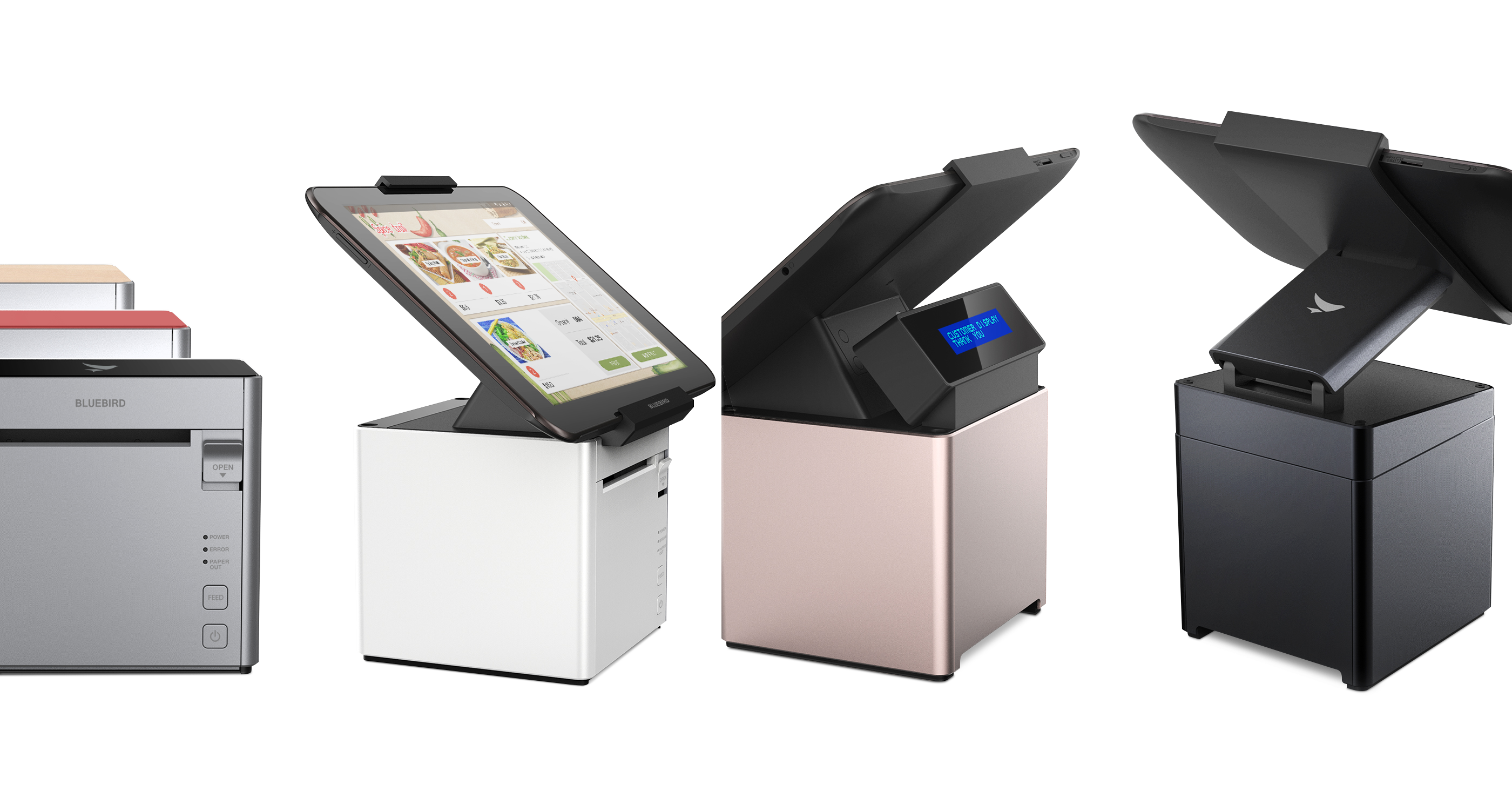 Seoul, South Korea — February 15, 2017
—
Bluebird Inc.
, innovator and manufacturer of Bluebird handheld computers, rugged tablets and mobile payment devices, today announced its new tablet POS solution, the PT100 has won the iF DESIGN AWARD, one of the most prestigious design awards worldwide.
The competition was intense with 5,575 entries from 59 countries being evaluated by renowned experts. This marks the fifth consecutive year that the company has received this honor.
Designed for the customers in retail and hospitality industries, the new PT100 combines the mobility of a 10" Bluebird tablet on a built-in 3" printer of which color can be customized upon customer's preference. By connecting various add-ons including mPOS and barcode scanners, the expandability of P100 provides a powerful platform for applications such as in-store management and point of sale. This easy-to-use, secure and cost-effective tablet POS solution can help retailers create omni-channel customer interactions and offer seamless transaction points throughout a store.
"Being recognized by the prestigious iF DESIGN AWARD demonstrates our continuous focus on innovative and customer-centric product design," says Jangwon Lee, President & CEO of Bluebird. "With an attractive design with the reliable performance while taking less counter space within the stores, The PT100 series help merchants of all sizes deliver a maximized operational efficiency and better customer experience."
Bluebird's new tablets POS PT100 will be officially launched during March, 2017.
About Bluebird Inc.
Bluebird is the innovator and global manufacturer of industrial handheld computers, tablets and mobile payment devices, with more than 3,000 customers and 600 partners in over 120 countries. From secure mobile payments to workforce automation and customer engagement, Bluebird's broad product portfolio spans all markets, connecting people to information wherever they need it. The company is headquartered in Seoul, South Korea, and has local sales offices in the USA and an R&D center in India. To learn more, visit
http://www.bluebirdcorp.com

.
About the iF DESIGN AWARD
Since over 60 years, the iF DESIGN AWARD has been recognized as an arbiter of quality for exceptional design.The iF label is renowned worldwide for outstanding design services, and the iF DESIGN AWARD is one of the most important design prizes in the world. Submissions are awarded in the following disciplines: Product, Packaging, Communication and Service Design, Architecture and Interior Architecture as well as Professional Concepts. All awarded entries are featured on the iF World Design Guide, in the iF design app and are displayed at the iF design exhibition Hamburg.
http://www.ifworlddesignguide.com
.